Page 2 of 14
--- 
Marlot Meyer, "Touch Ground. Sim-biocene"
OPENING: 21.01.2022
Exhibition: 21.01.2022 - 26.02.2022 
2 G Plus rules apply.
Recovered or vaccinated plus a negative corona test not older than 24 hours.

Art Claims Impulse presents the South African Artist Marlot Meyer. Touch Ground Sim-biocene is a simulation of a symbiotic relationship between human, nature and technology. In order to refuse our destructive nature, we need to reimagine a way of existing in harmony without hierarchy.
During the exhibition she will create a sensory, participatory ecosystem in our Space that will fill our entire space.
Visitors can walk through the installation, but gallery operations will be blocked.
The exhibition is part of Vorspiel 2022.

*Vorspiel
transmediale and CTM's Vorspiel is a program of distributed partner events in the field of digital art and culture and experimental sound and music, where a variety of partner venues invite local and international audiences to a series of exhibition openings, performances, interventions, artist talks and special events across the city of Berlin.
The seed grows! Marlot Meyer's Artwork "Touch ground."
Multi-media installation that forces the gallery out of their own space. Get in touch with a living installation through special suits that communicate with life forms.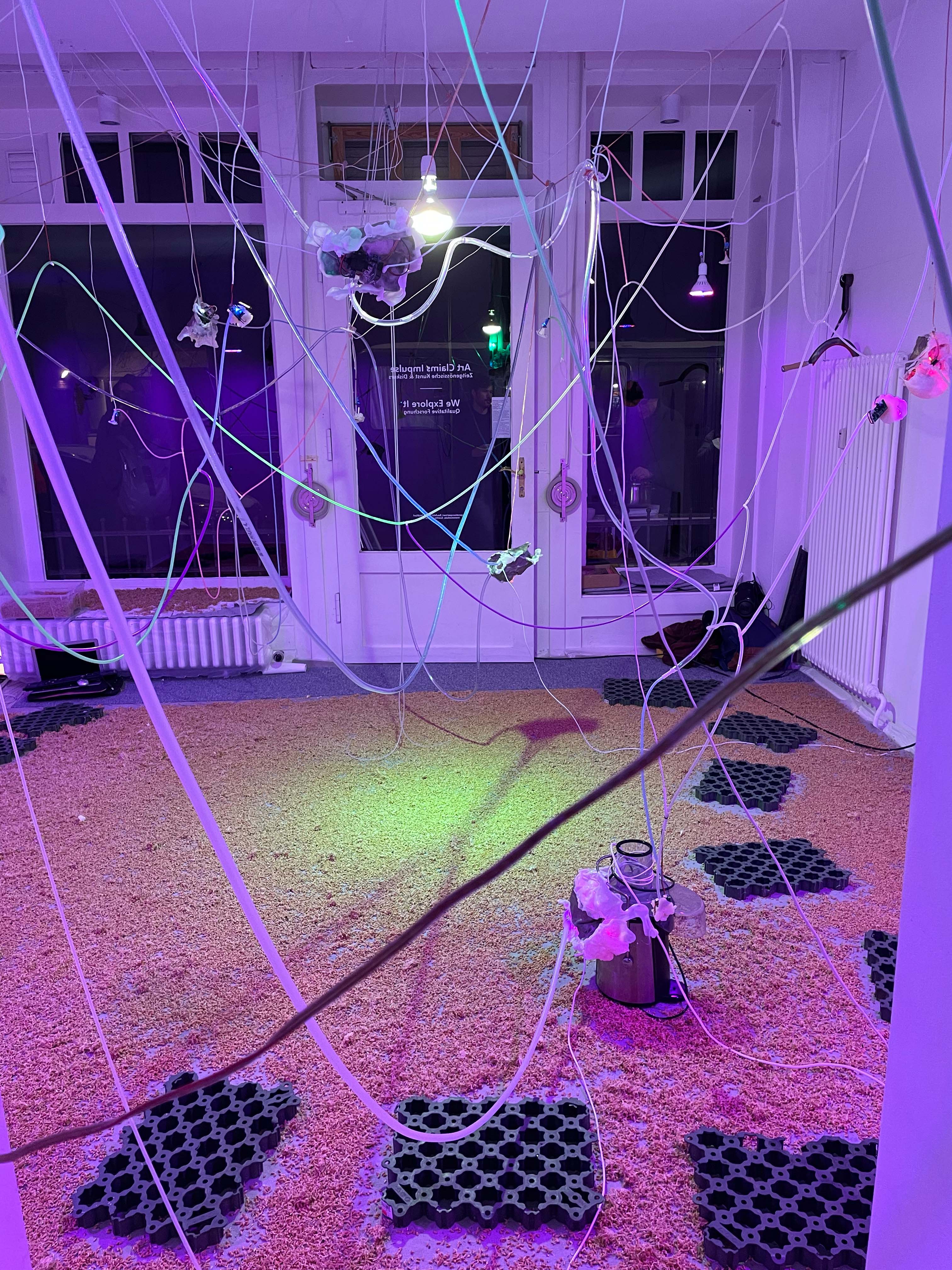 Courtesy of the artist
 Marlot Meyer, Courtesy of the artist.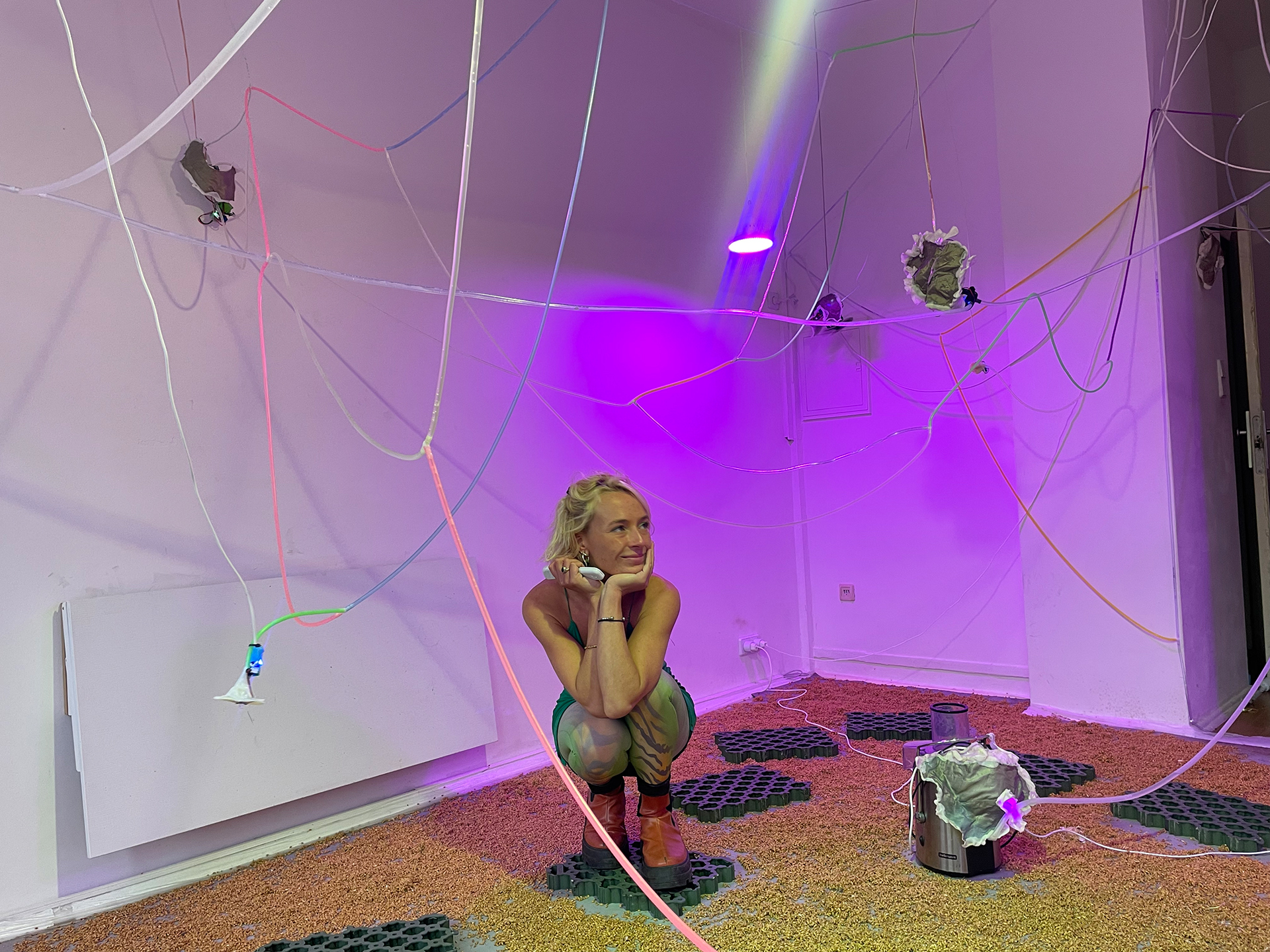 Courtesy of the artist.