Page 2 of 13
---
Shir Handelsman - Stress Fractures


Exhibition 10.08.2021 - 25.09.2021
Tue-Sat 12noon to 6pm
Markgrafenstraße 86, 10969 Berlin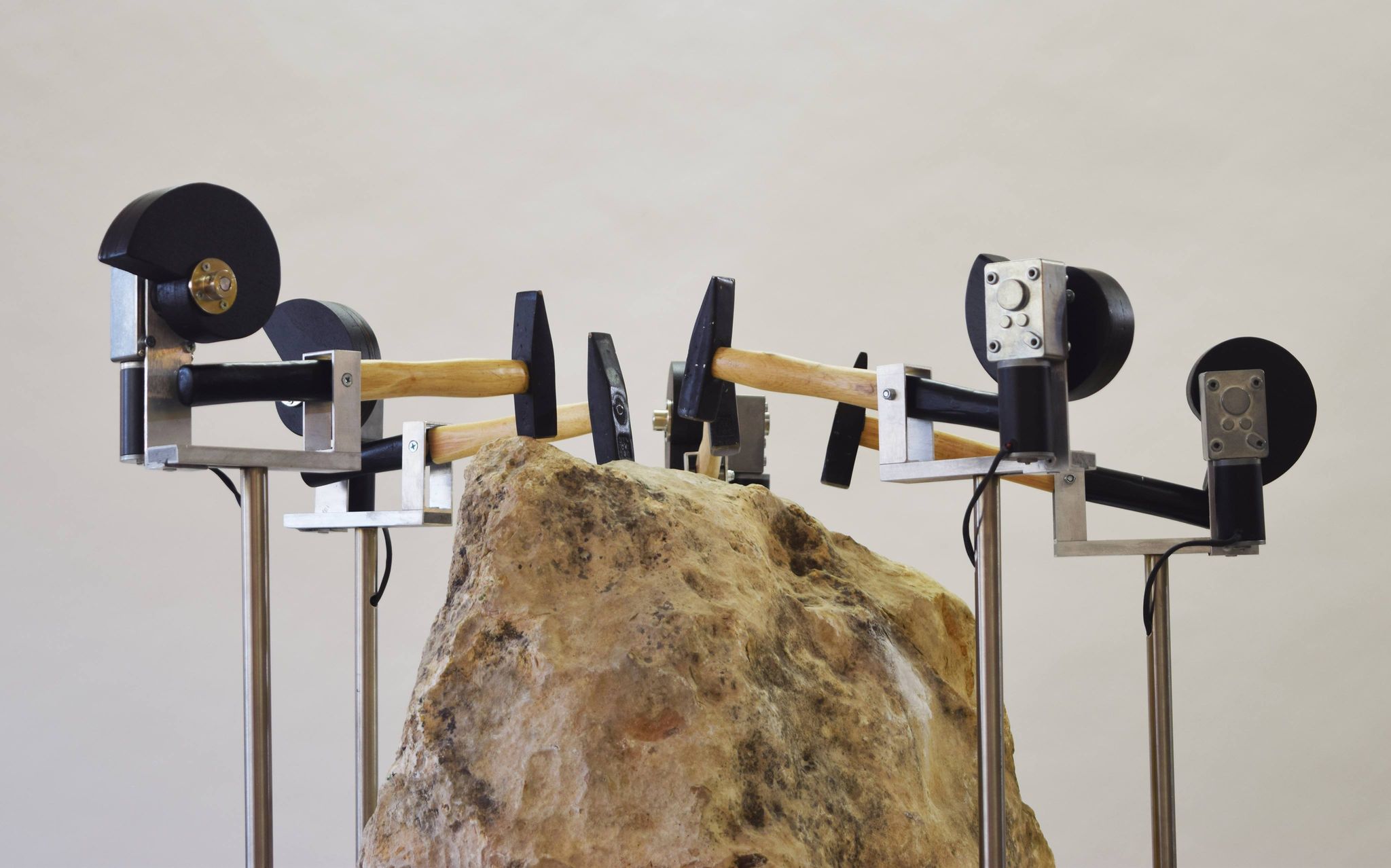 Stress Fractures - Courtesy of the artists.


Art Claims Impulse presents the Israeli artist Shir Handelsman for the first time in Germany. Nira Pereg artist, describes Shir's perspective as an "anti-hero", from which he constructs aesthetic manifestations meticulously, precisely, and even ostentatiously, that is, deliberately challenging. The term hero thereby juggles between realism and illusion. Shir Handelsman, on the other hand, operates from the stance of the "anti-hero" of the "revolution of daily life," the constant exercise characterized by repetition. It is tiring, tough and it is always a feat of strength to face it. Shir creates paradigms of a worldview not driven by thoughts of effectiveness and thereby send a clear signal of value within a modern society. Shir Handelsman, in our gallery program since November 2020, is an artist who has a particularly good sense of illuminating surreal nuances of everyday life and presenting them in an abstract way.
  

Video with the artist and Sign Language Interpretion
Courtesy Art Claims Impulse.
The exhibition, consisting of a mechanical sculpture and a video work, will also be livestreamed, and presented online. If there is a lockdown, the exhibition can be viewed entirely from the outside. Additionally, we will conduct and record a sign language guided tour to enable inclusion.

The exhibition is supported by: