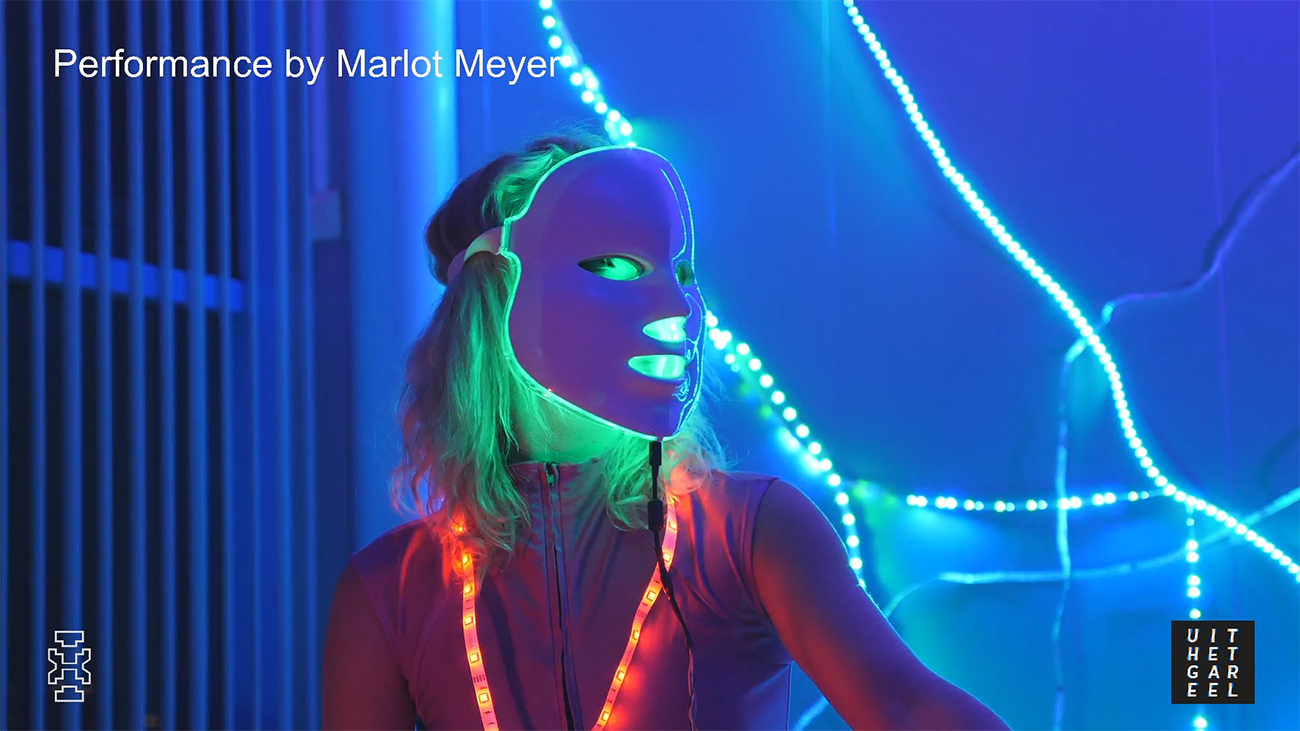 Marlot Meyer is an interactive media artist, who's inspiration and energy stems from her embodied experiences of life growing up in Cape Town, South Africa, and the curious contrast between this and the mediated world we live and communicate in and through today. Recently graduated from the Interactive Media Design Bachelor in the Royal Academy of Art, Den Haag, she uses her playful attitude towards technology as the driving force to understand and work with digital media, seeing it not through the eyes of a coder, but as a tool maker and communicator, and technology the means to do so. Her creative process is intuitive, with the goal to create an experience where questions do not have to be answered, but rather explored, expanded, and connected. Working closely with both physical and digital media, the body, and the environment, she is able to explore the boundaries and liminal space between the two,  and to invite others to explore their own bodies through experiencing her work. 
Using her desire to understand how systems work, Marlot's research often begins at a point very far away from 'art'. Natural elements: air, earth, water, and fire and their relation to each other are a continuous inspiration. Chemical reactions and pure elements, their properties, and the transformation of one energy into another, is a continuous form of creation and exploration for Marlot. To understand the fact that energy cannot be created or destroyed, only transformed or transferred, inspires Marlot to apply this physics law to her practice, in order to make this visible to all those who become part of her works.
Video of ACI livestream showing footage from marlot's exhibition with a guided tour provided by the artist at the Een Museum Voor Jezelf +1 in Hague, Holland. 11.04.2021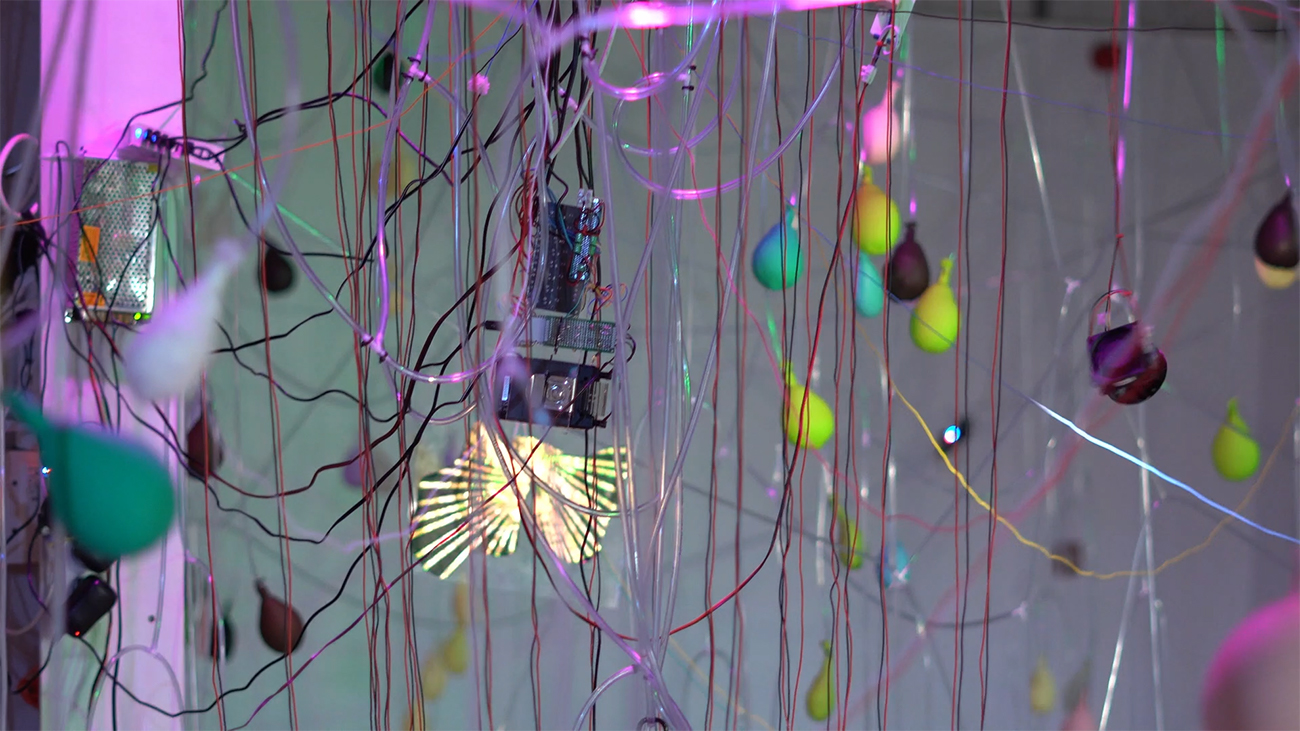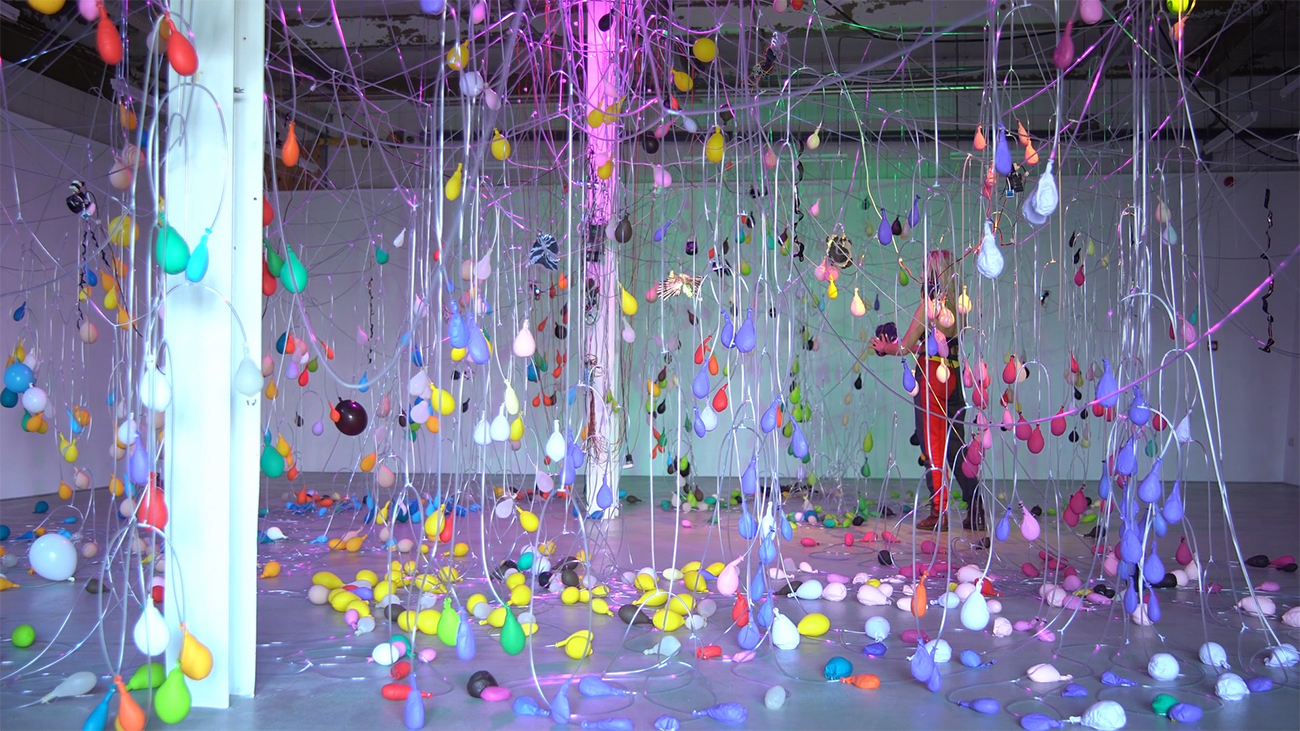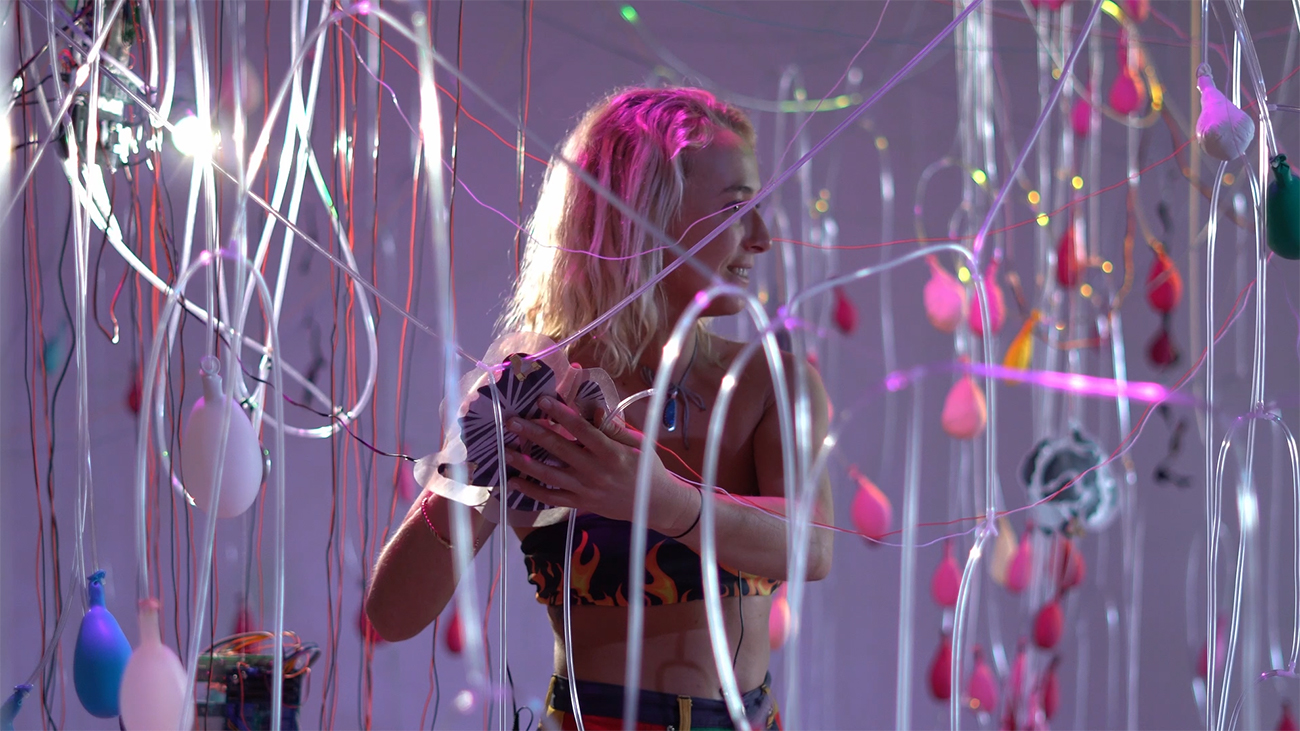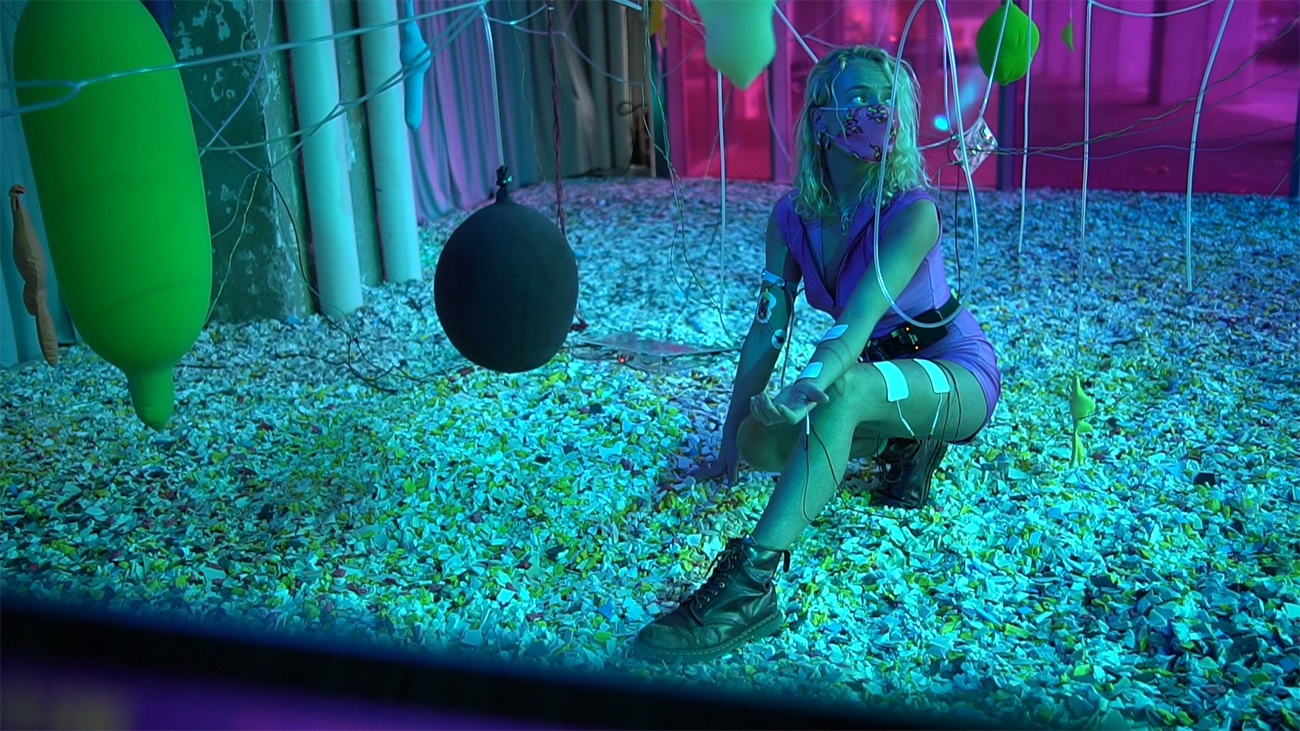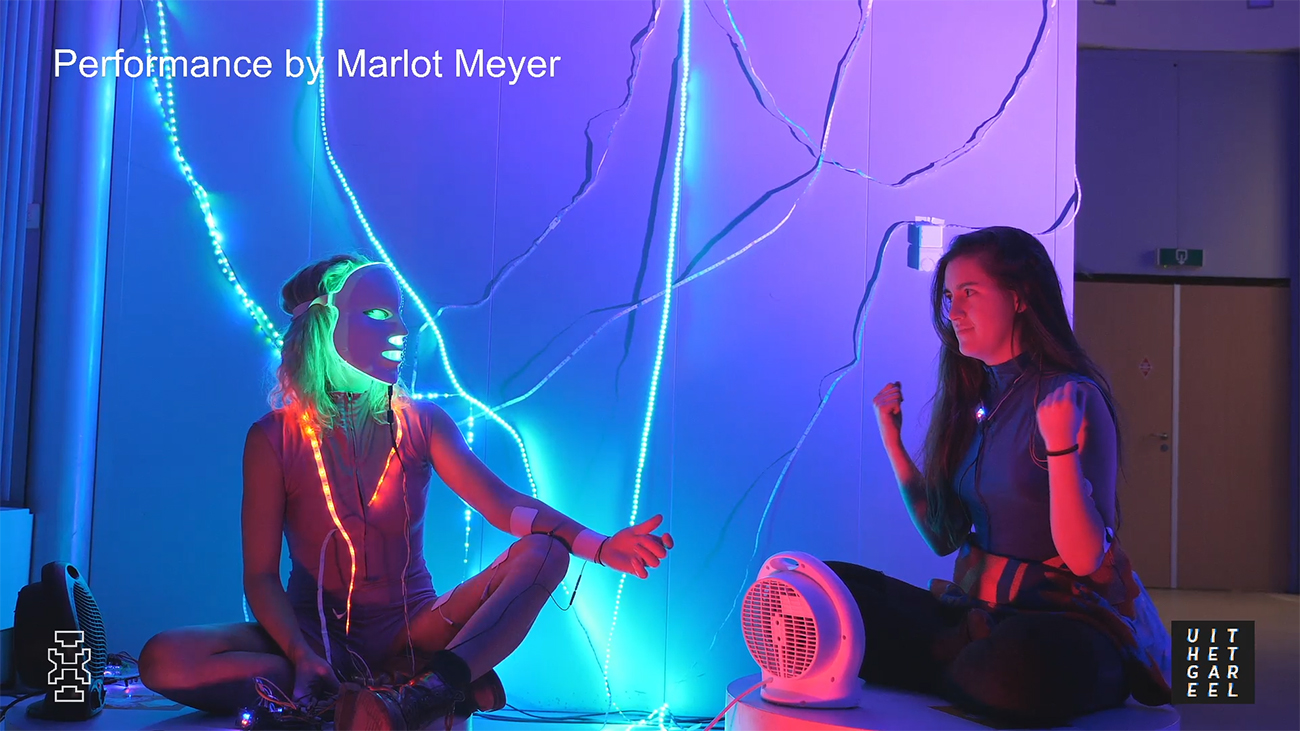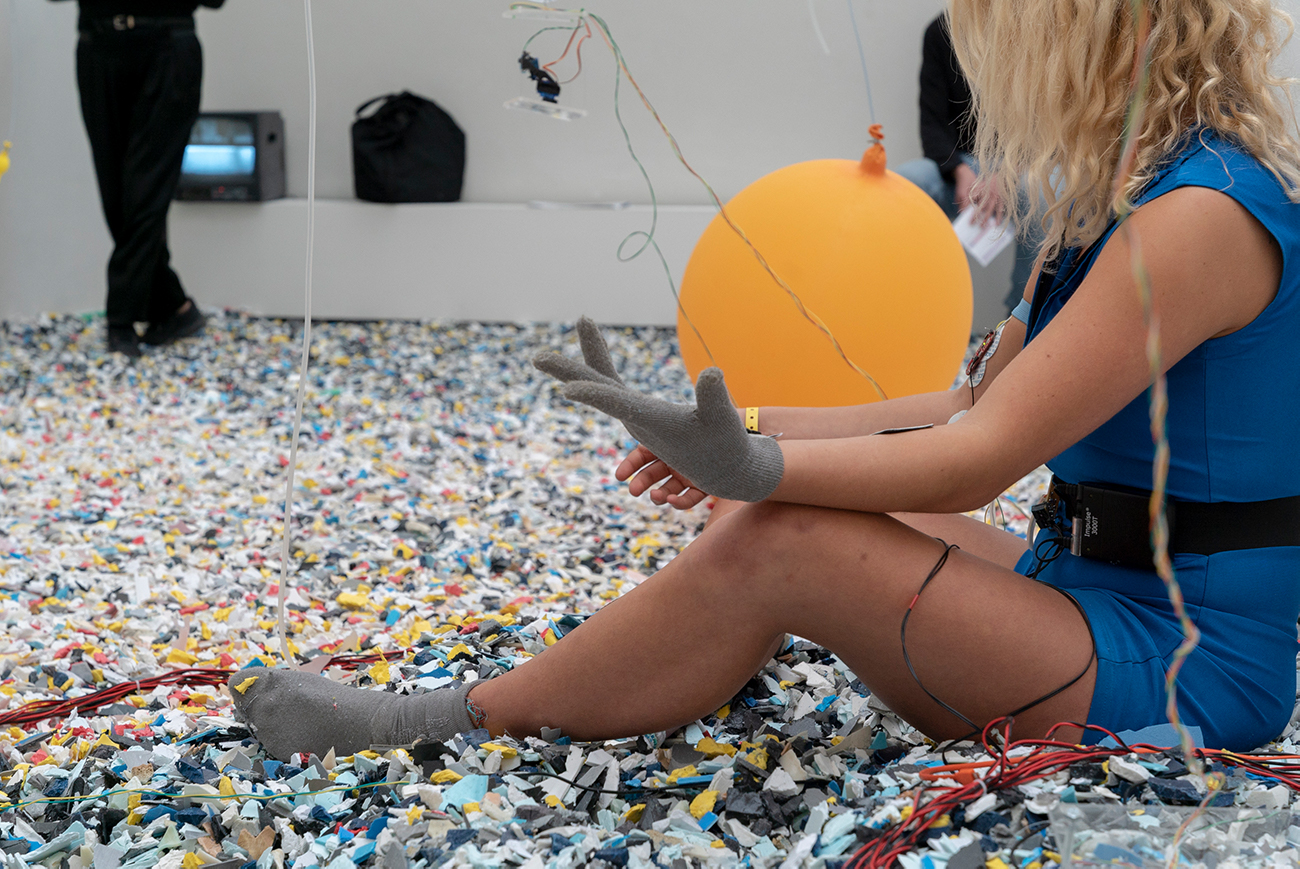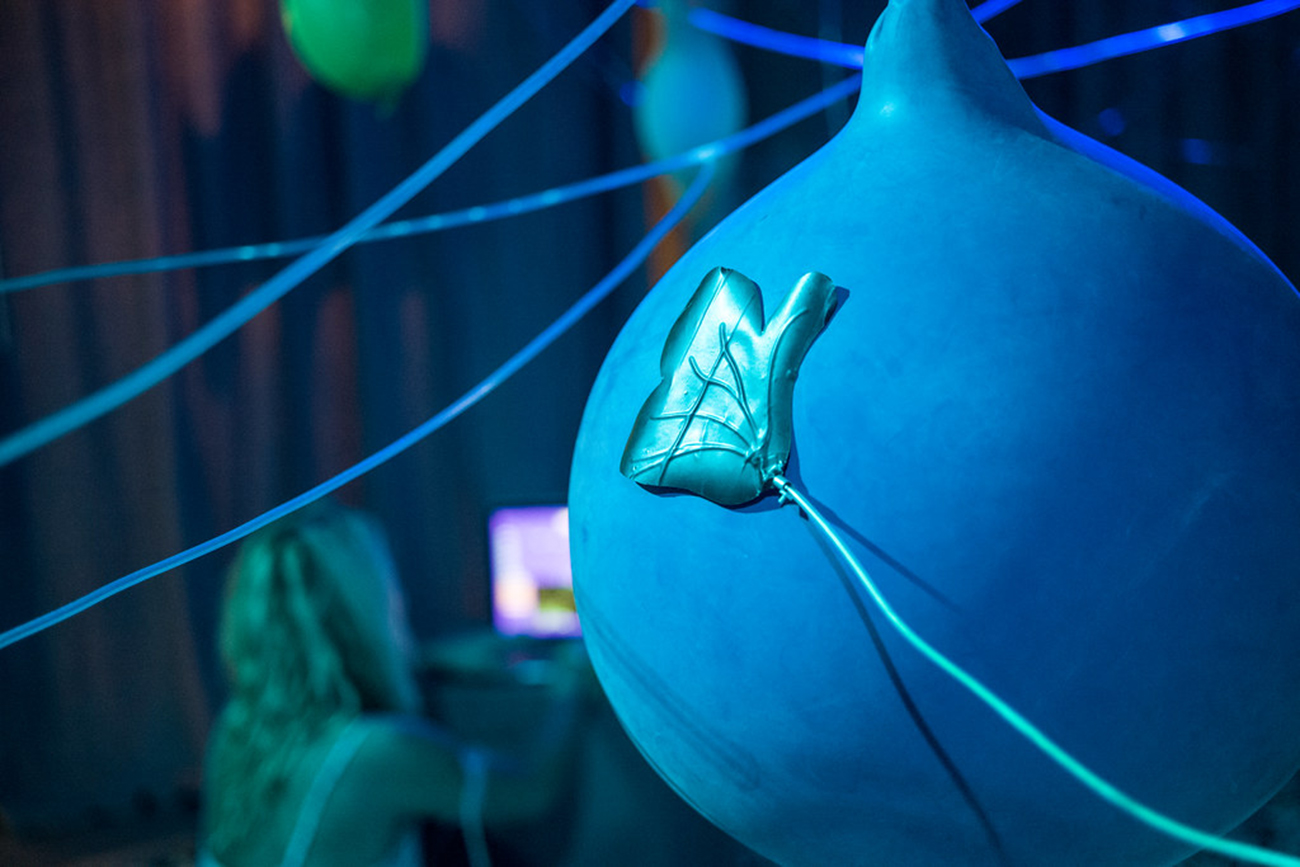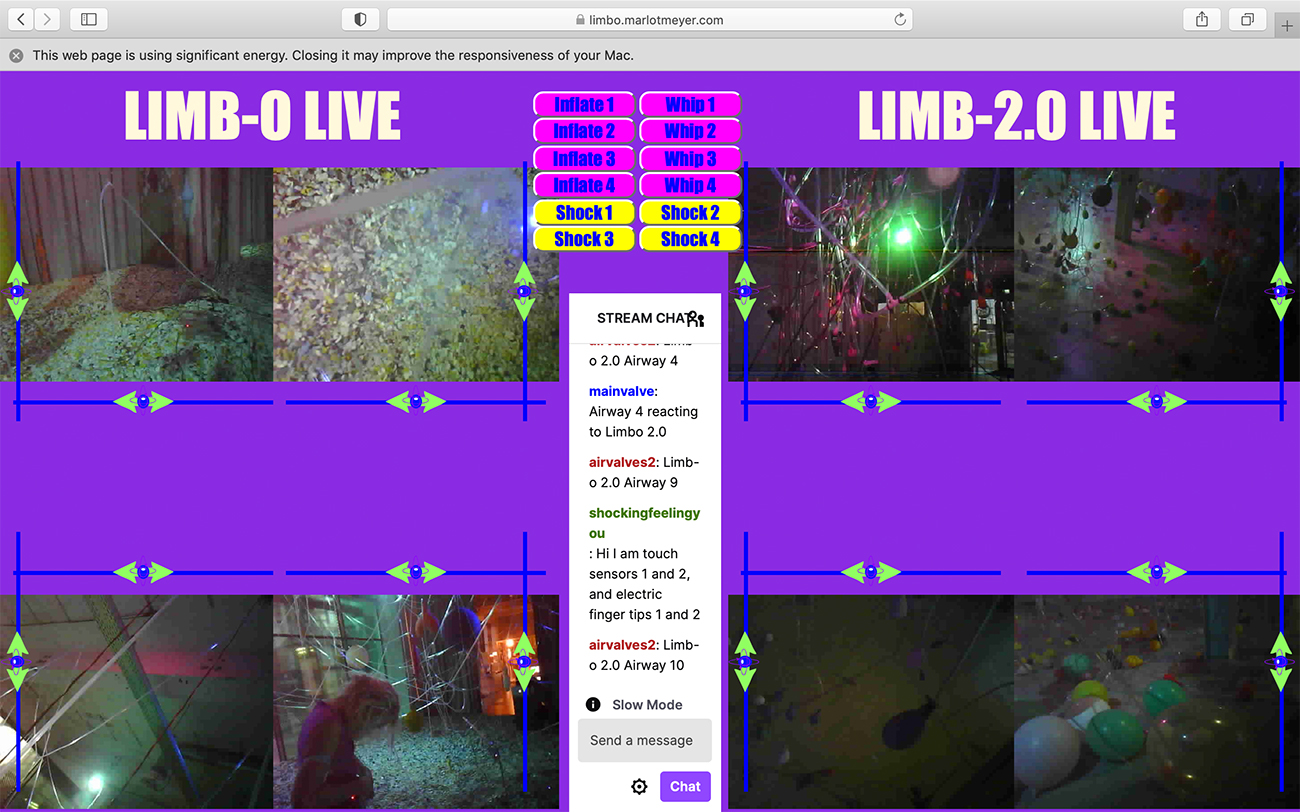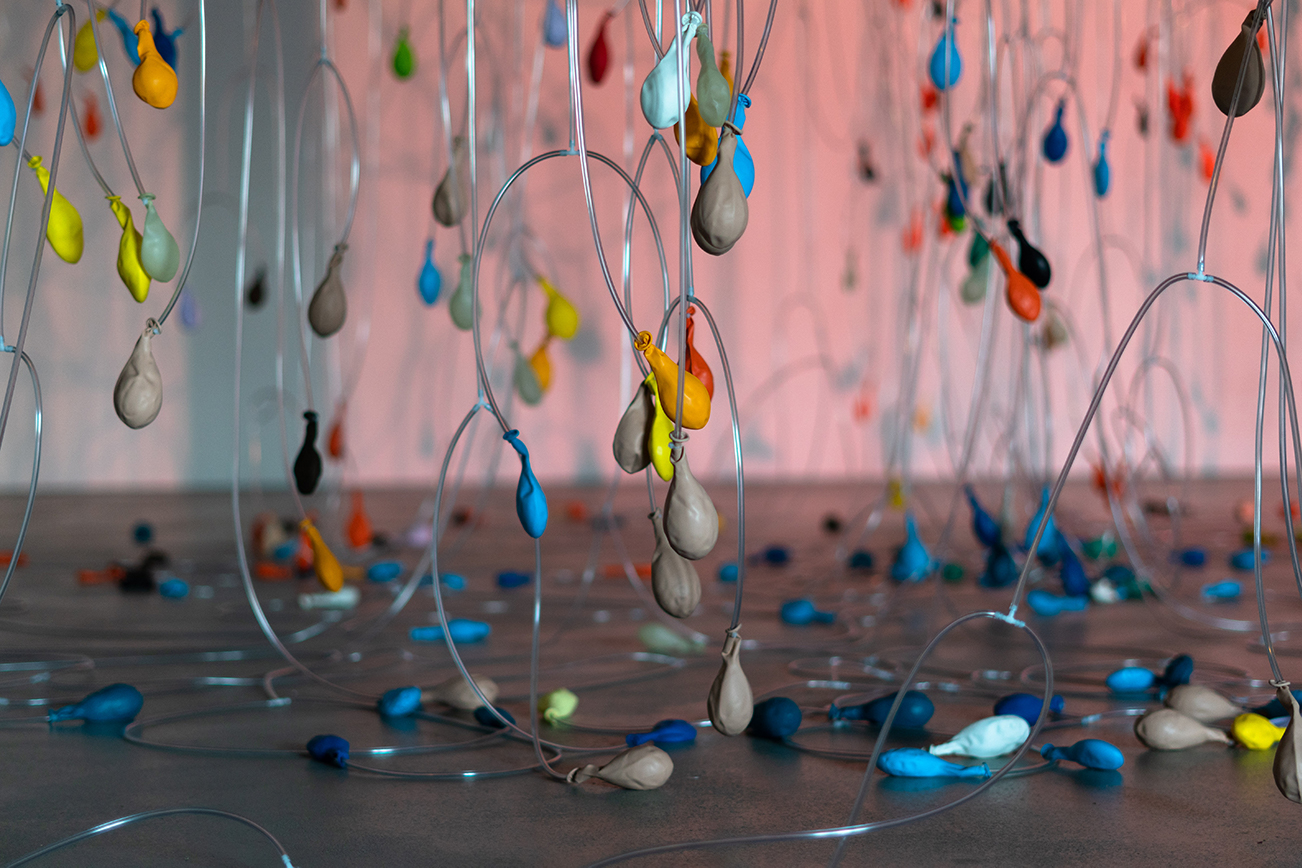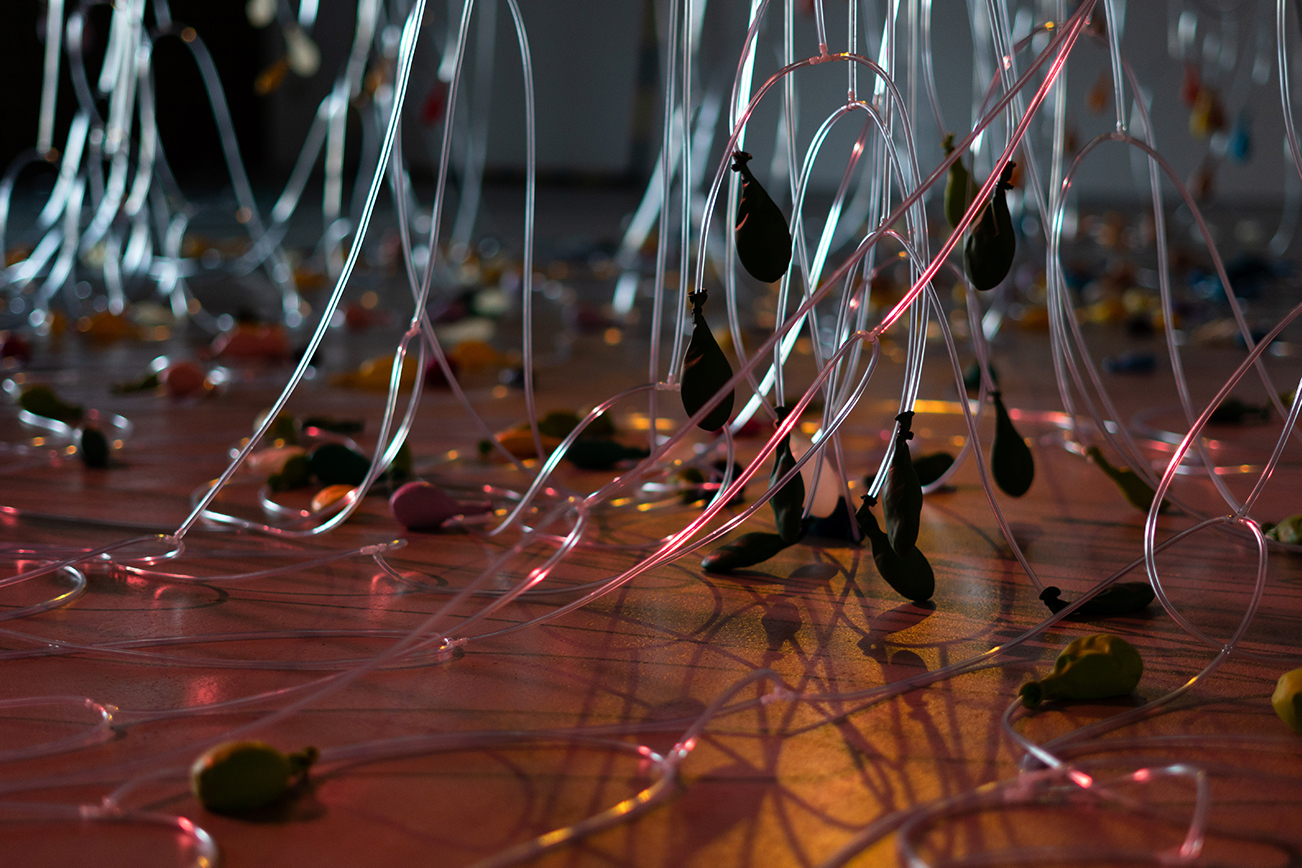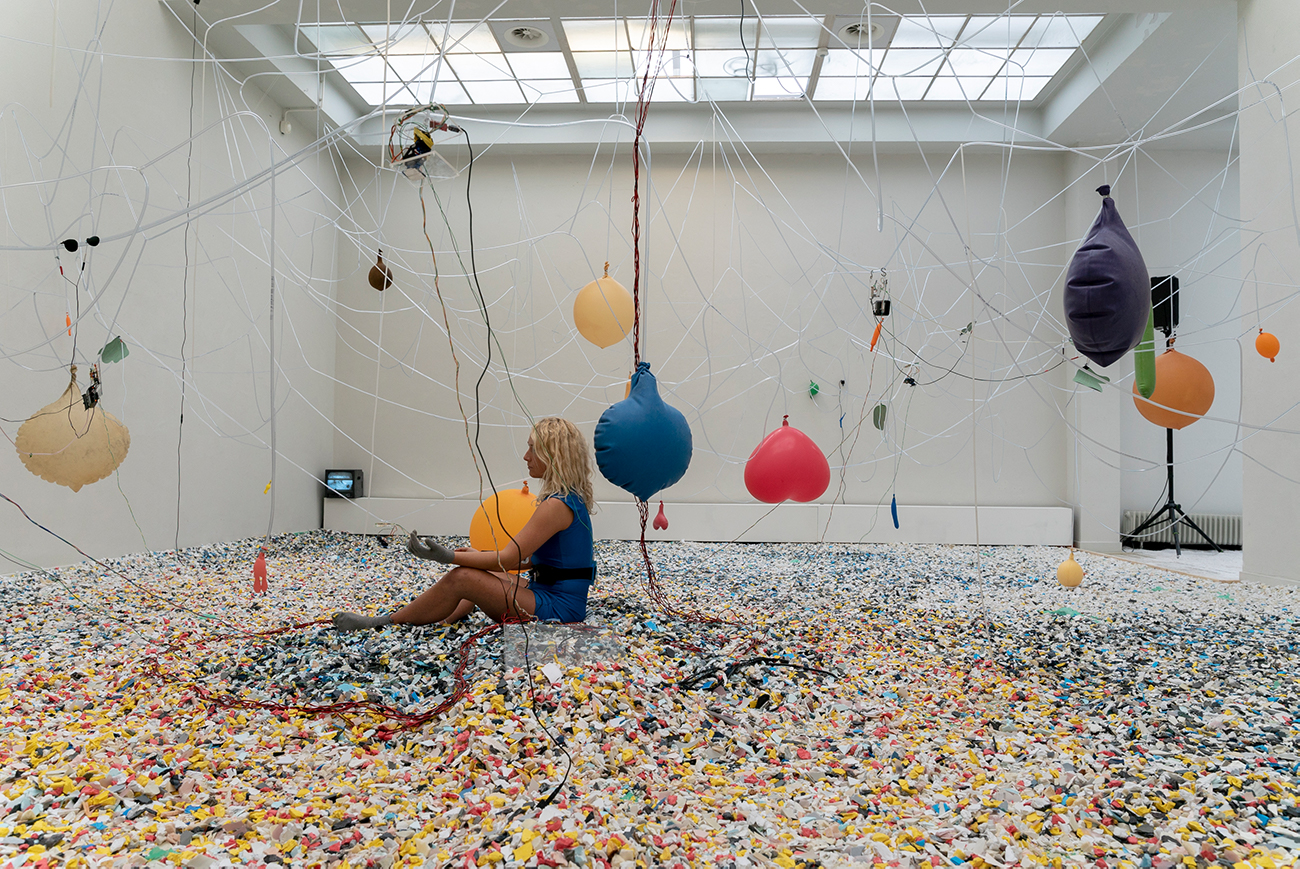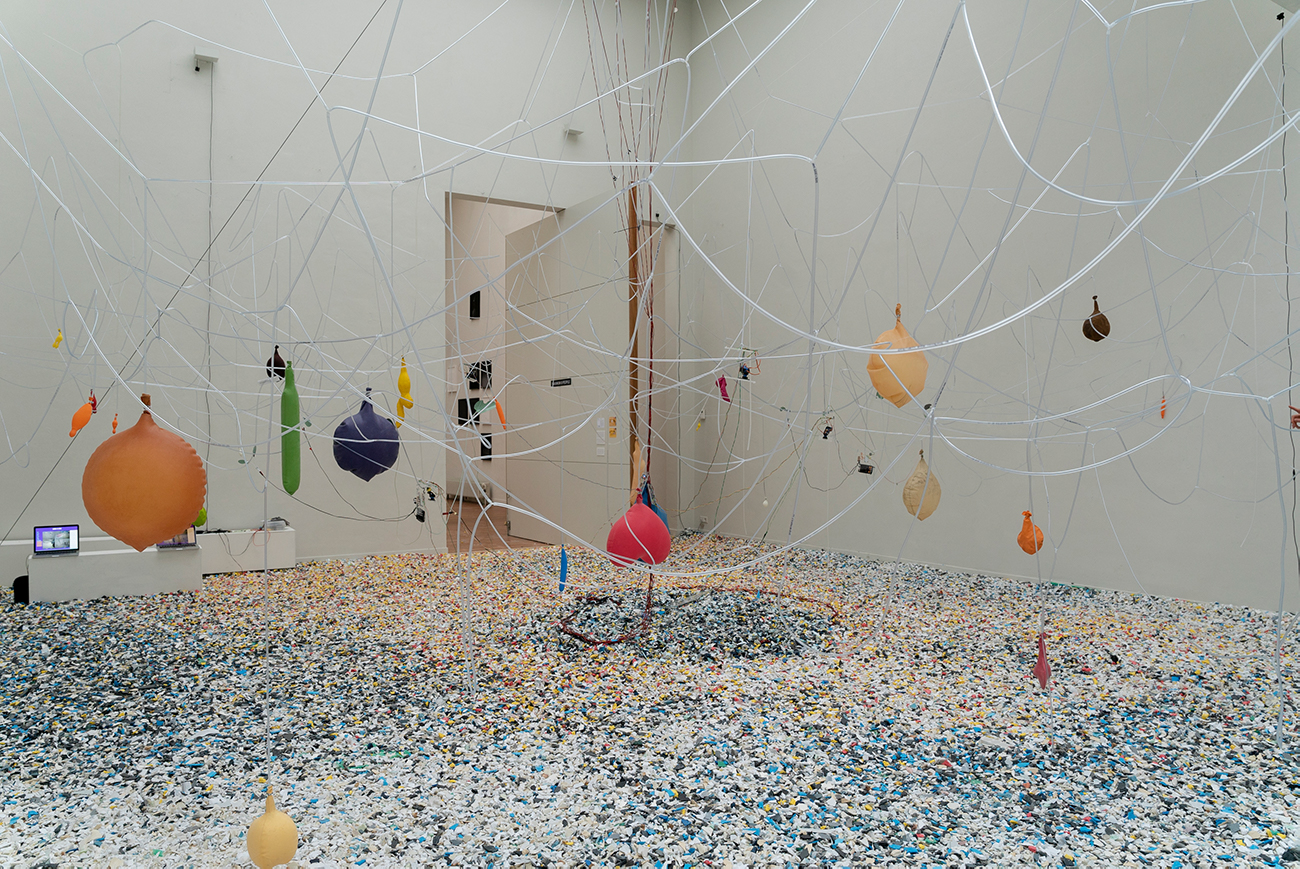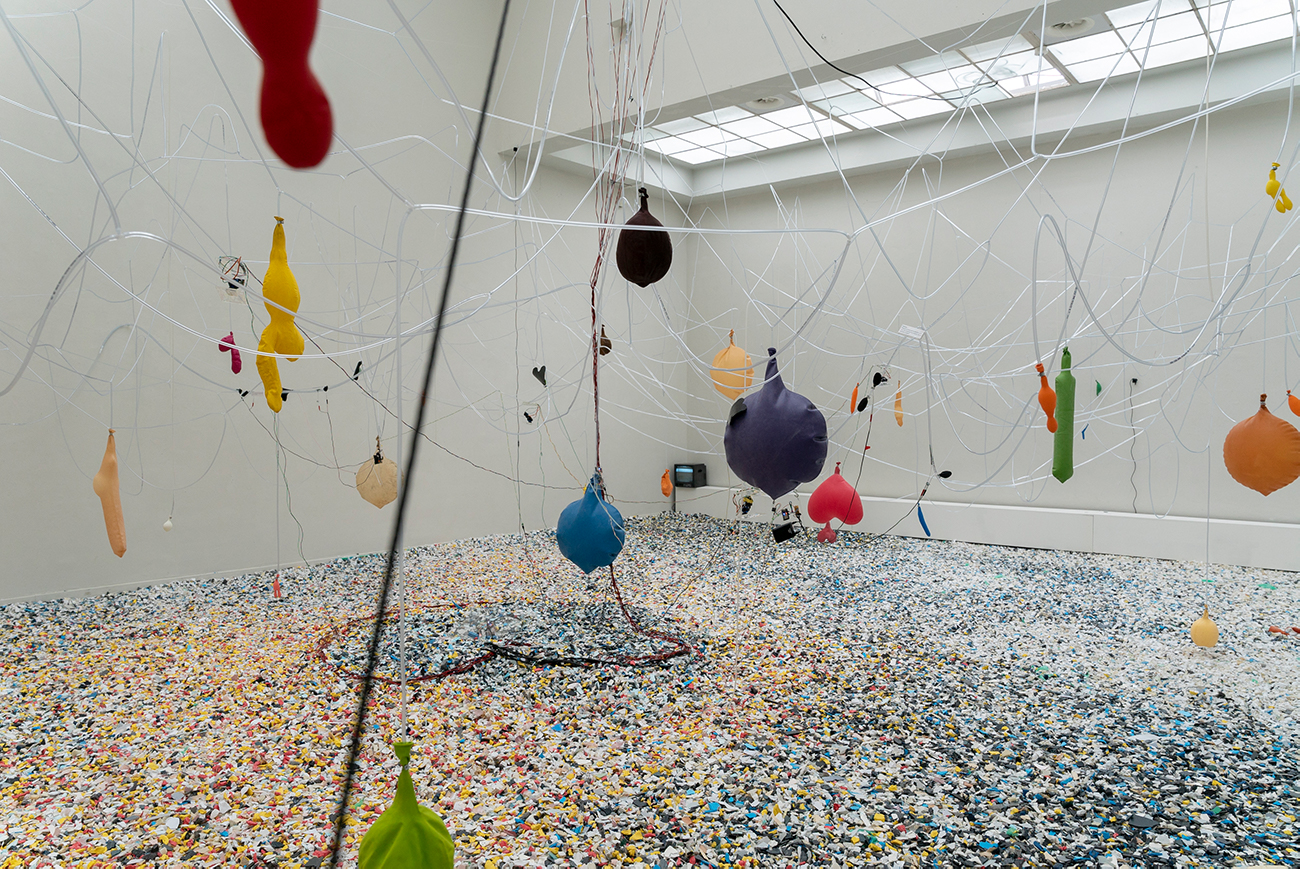 MARLOT MEYER
EEN MUSEUM VOOR JEZELF +1
NL, Den Haag, 01.04.2021 - 11.04.2021
Group exhibition curated and exhibiting young up and coming aritsts of Den Haag and Amsterdam. 'Corona proof' exhibition.
ARTIST (FREELANCE)
NL, 2020 - Present
Create, produce, and exhibit interactive installations and experiences. Perform with and in these installations.
EDUCATION
TEACHER INTERACTIVE SPATIAL DESIGN NL, KABK, 2021 - Present
Assistant teacher for Bachelor Interactive Media Design in the subject of Spatial Design, Interaction Design. Workshops, mentoring, theoretical and practical skills.
FUTURE INTEL | UIT HET GAREEL LIVE STREAM PERFORMANCE Den Haag, 13.12.2020
Performance with new interactive piece, shown during a live stream event, reacting to both online input and muscle sensor input.
EXPO BART
'NIEUWE OOGST' EXHBITION Nijmegen, 06.11.2020 - 31.01.2021
Solo exhibition, invited by Bart to create a new work for their exhibition Nieuwe Oogst. World
and visitors.
MU PLAY&LEARN GUEST ARTIST WORKSHOP
Eindhoven, 04.11.2020
3D Vormgeving workshop at St Lucas VMBO
MU HYBRID ART HOUSE
'THE SELF DESIGN ACADEMY' EXHIBITION Eindhoven, 18.09.2020 - 22.11.2020
Group exhibition also shown as part of DDW. Performing in my interactive work LIMB-O where visitors discover their interconnectivity to humans and non-humans, seen and unseen.
V2 SUMMER  SESSIONS Rotterdam, 30.07.2020 - 04.10.2020
Artist residency period to develop a work. The
and as part of Kunstavond XL Rotterdam.