ACI livestream with Dani Ploeger, 18.06.2021, 8pm
click on the player to view the Live Event.
Questions, Comments? Send us a message on https://www.instagram.com/artclaims/, or https://www.facebook.com/12aciberlin

Presenting the art project "A Space War Monument"
Dani Ploeger will give a presentation on his new work A Space War Monument, a land art performance commissioned by the Kuwait National Pavilion at the Venice Architecture Biennale on occasion of the 30th anniversary of the end of the Persian Gulf War (1990-91). At this online event, organized by Art Claims Impulse, he will share some insights on the background, context and realization of the work in the Kuwaiti desert.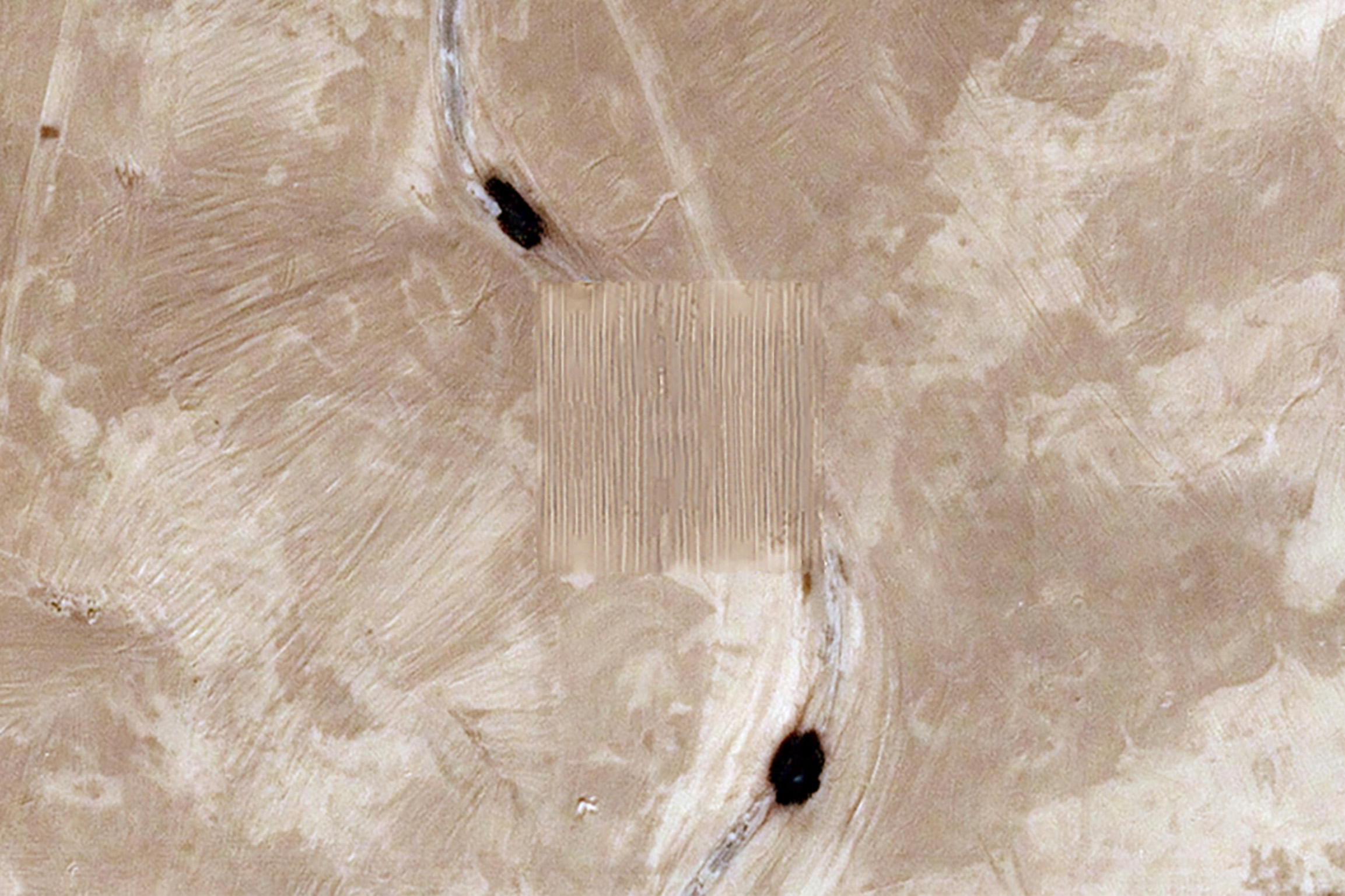 The Gulf War has become broadly known as 'The First Space War' because of the prominent use of GPS-technology, 'smart bombs', stealth aircraft and other advanced technologies by the US military and their allies. However, philosopher Jean Baudrillard has suggested that this understanding of the war as a clean, high-tech affair has been constructed through media representations. Hardly anybody knows what really happened on the battlefield in the Kuwaiti desert, because news reports almost exclusively originated from heavily controlled and redacted press sources embedded with the US military. For this reason, he provocatively stated that 'the Gulf War has not taken place.'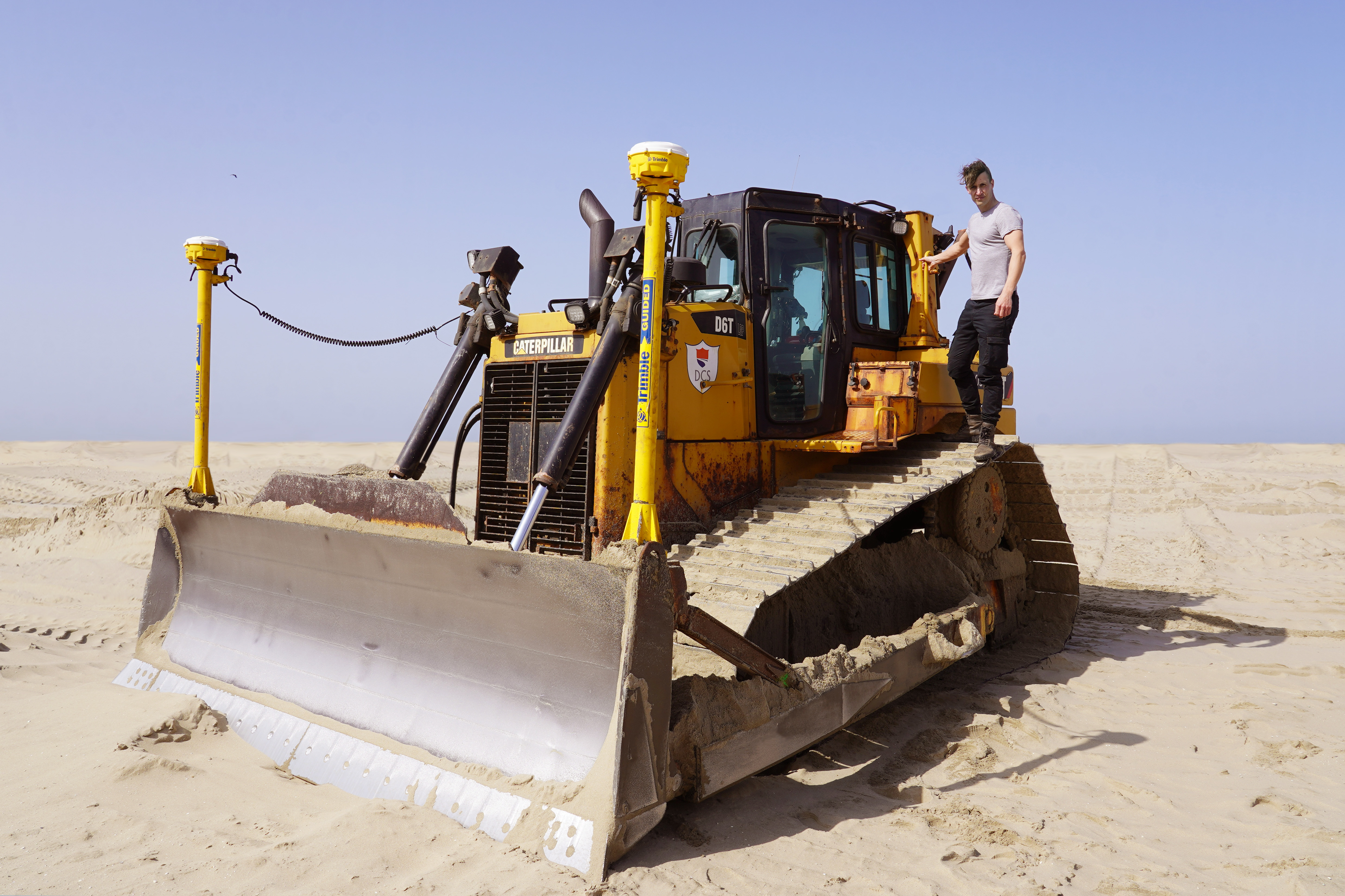 In this context, A Space War Monument connects the Gulf War's high-tech dimension to a low-tech aspect of the conflict – the use of bulldozers as assault weapons by the US military – which have remained largely unacknowledged in official narratives. Ploeger commissioned a GPS-controlled bulldozer to erase remaining traces of the war in the Kuwaiti desert. This civilian machine brings together high- and low-tech aspects of the Gulf War, while drawing attention to the cross-contamination of military and civilian technological innovation: After the Gulf War, the bulldozer was the first construction vehicle that was equipped with GPS technology.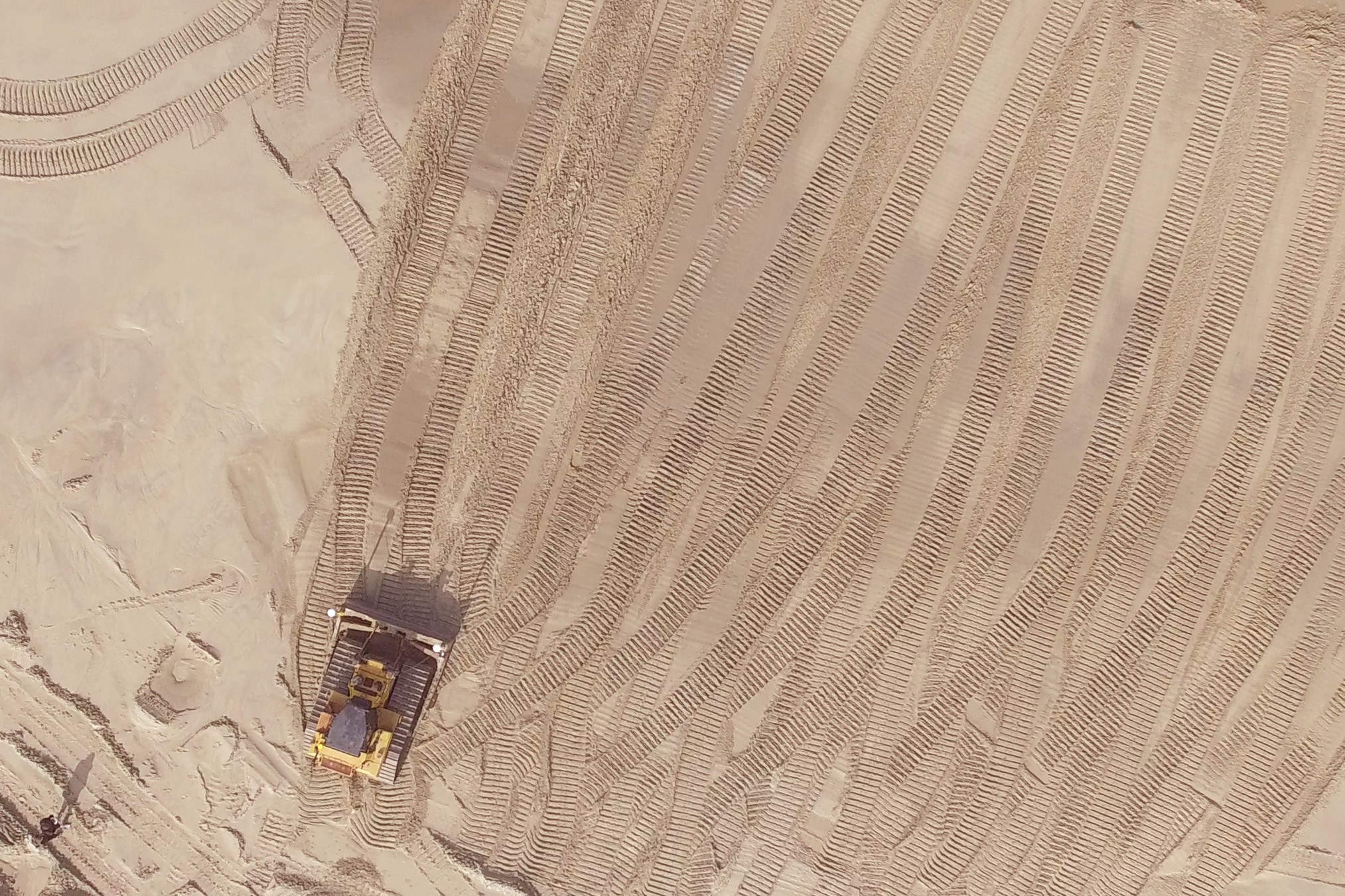 ---
ACI Surfing with... Prof. Dr. Tilman Baumgärtel 11.06.2021, 6pm (Livestream)


Video and links are now online. Click here to view.
Link to common garden project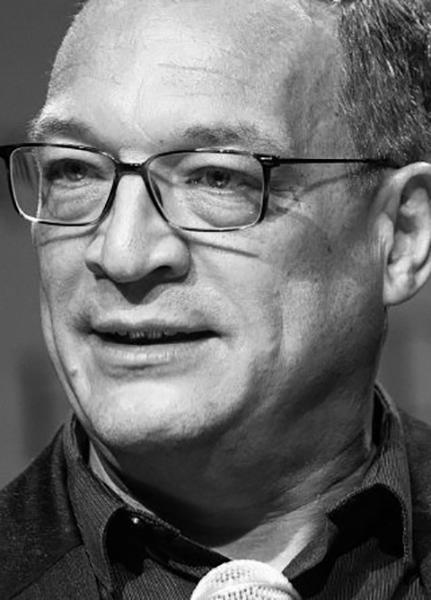 Once upon a time... the internet
"The internet does not forget" has become a commonplace - that could not be more wrong.
In this talk, media critic Tilman Baumgärtel will alert the audience to the imminent decay of much of the net culture that we take for granted today.
As a result of his decade-long involvement with internet art and net culture, Baumgärtel is acutely aware of this danger.
In the talk he will point out some poignant examples of the fragile nature of net artefacts as well as attempts to archive and maintain this legacy, including information on his own attempts to preserve early networked art. In addition, except some observations and insights into recent pandemie-compatible internet exhibitions, the diverse practise of net archiving, emulation, NFTs and internet memoirs...
Bio:
Prof. Dr. Tilman Baumgärtel is a writer. He lives in Berlin and teaches media studies at Hochschule Mainz. Previously he was a professor at the University of the Philippines in Manila (2005 - 2009) und at the Department of Media and Communication at the Royal University of Phnom Penh (2009 - 2012). He has written or edited more than a dozen books on various aspect of media culture, including internet art, computer games, the aesthetics of loops, GIF animation and the film maker Harun Farocki.

*ACI-Shop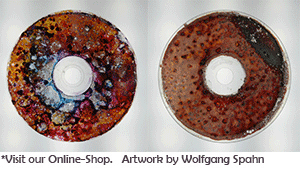 ---

The Age of the Digital Aura?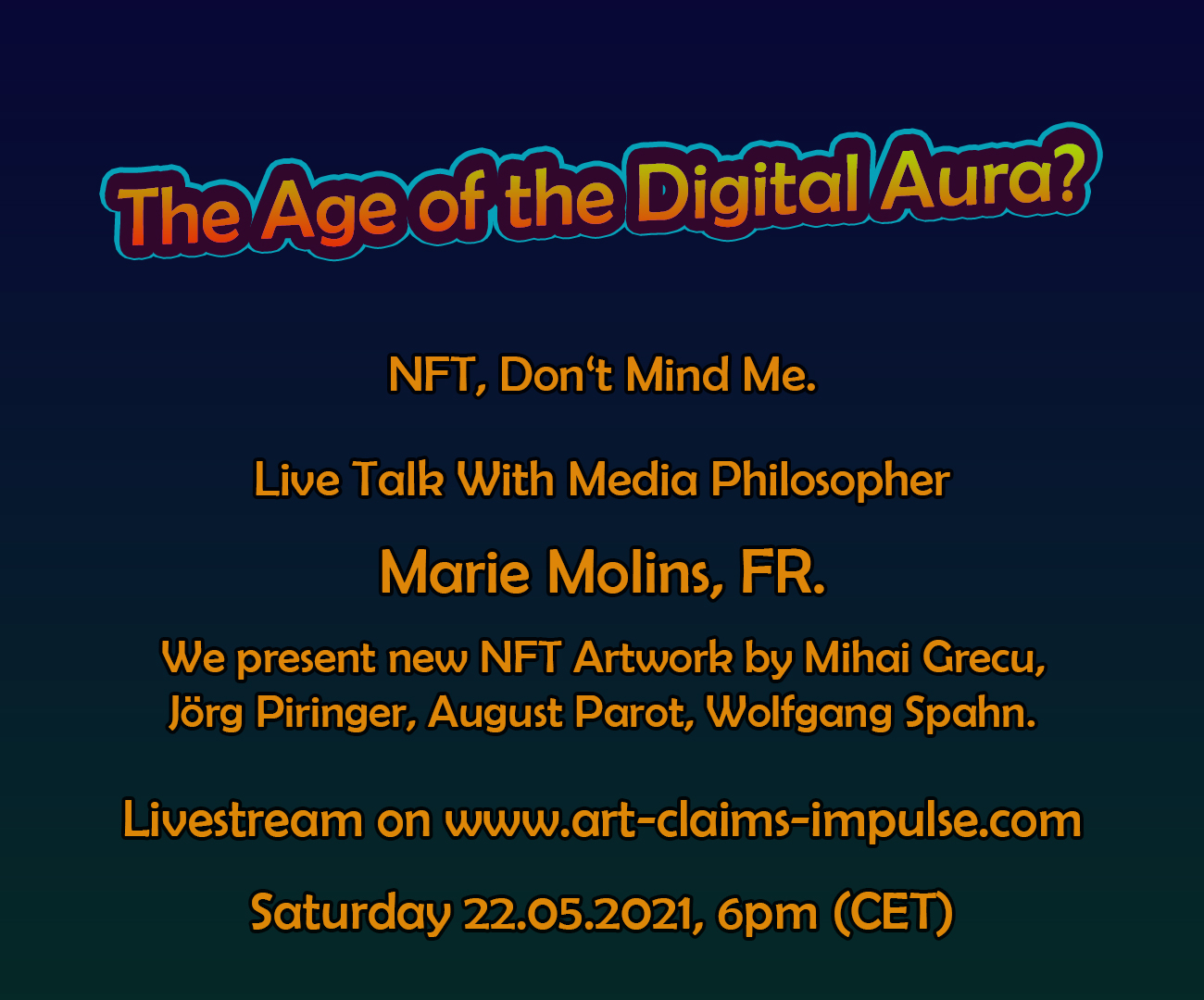 The online Live-Streaming Event "The Age of the Digital Aura?" explains and discusses the new development in the digital art world/market that is now confronted by NFT's.


Marie Molins, FR (Media philosophy, aesthetics, digital art and graphic design), will talk about technical and philosophical aspects of NFT's, opening up an exploration of Walter Benjamin's lost aura through reproducibility that has greatly influenced digital art in its perception and is now challenged through the possibility to merge a non-fungible token with the digital artwork and thus produce a unique, not reproducible piece of digital art. Additionally we will show new NFT-Artworks by Mihai Grecu, Jörg Piringer, *August Parot, and Wolfgang Spahn and open an auction for the artwork "Minneapolis East 38th Street" by August Parot in which August shows his personnel debate about the George Floyd killing. 50% of the achieved results will be donated to an NGO dealing with anti-racism on an international basis.

*Guest-Artists : baron lanteigne https://baronlanteigne.com, Michaël Borras a.k.a SYSTAIME : http://www.systaime.com/blog/
---
 *ACI-Surfing with...
---
We are pleased to present Mihai Grecu's latest engagement with NFT (Non-Fungible Token)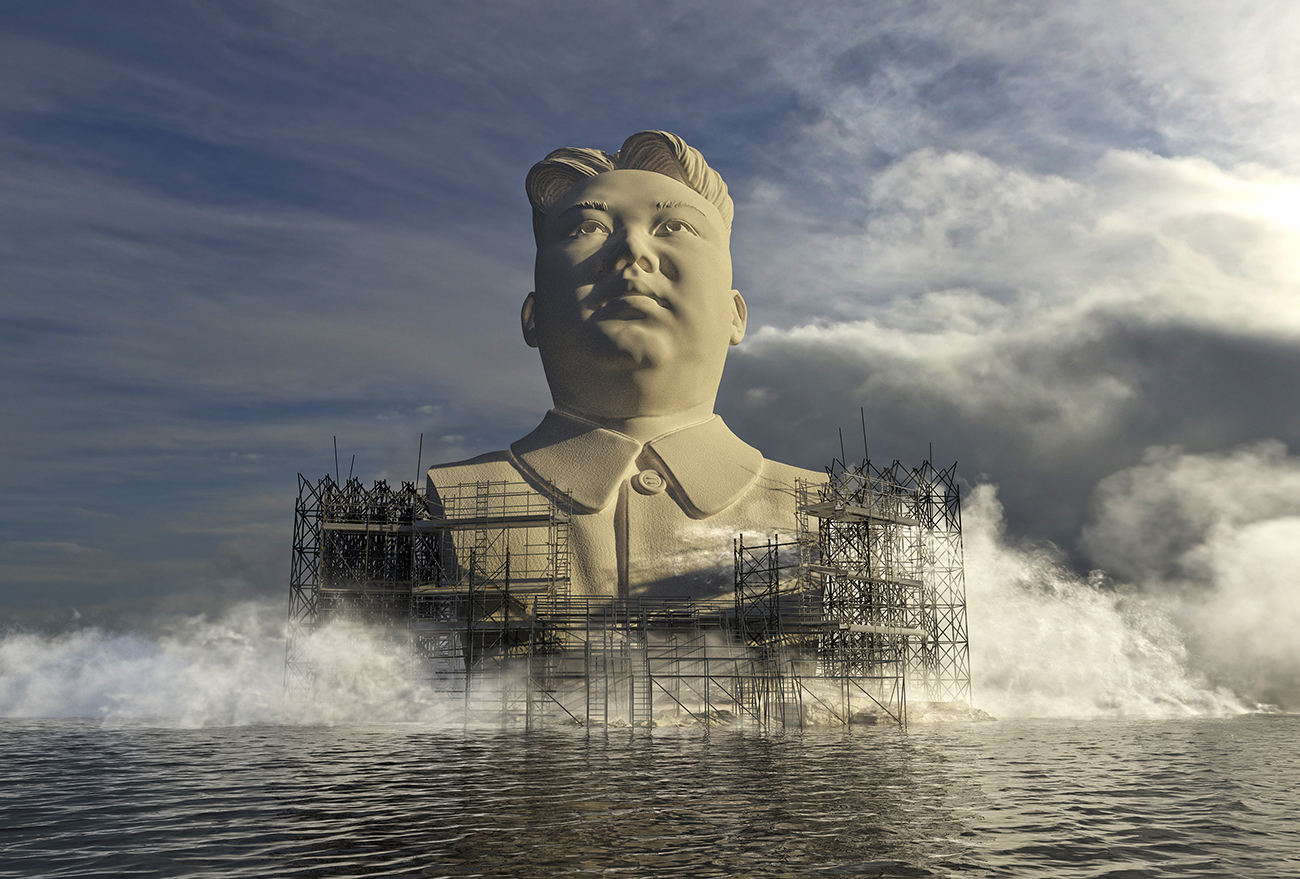 Click here to acquire the artwork.